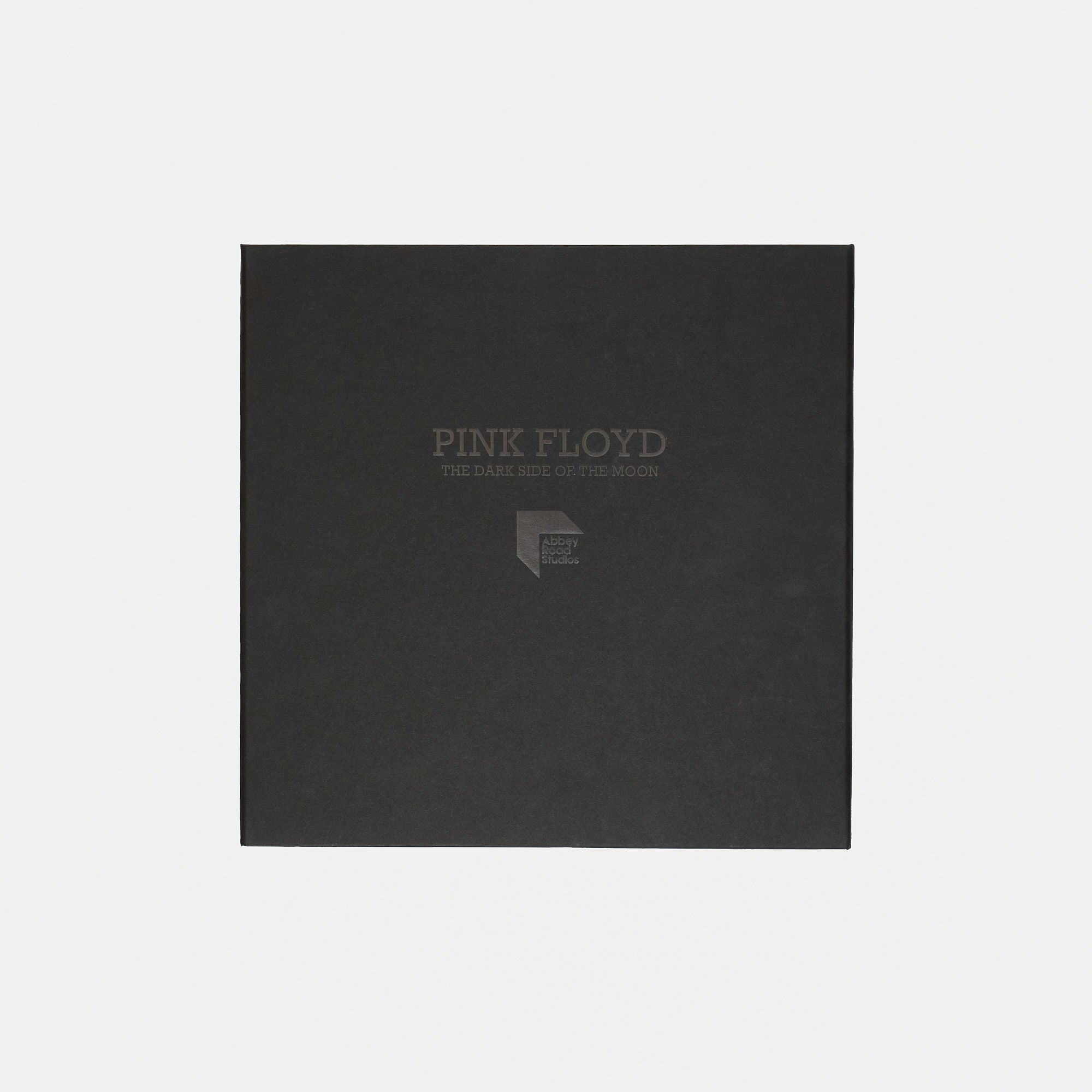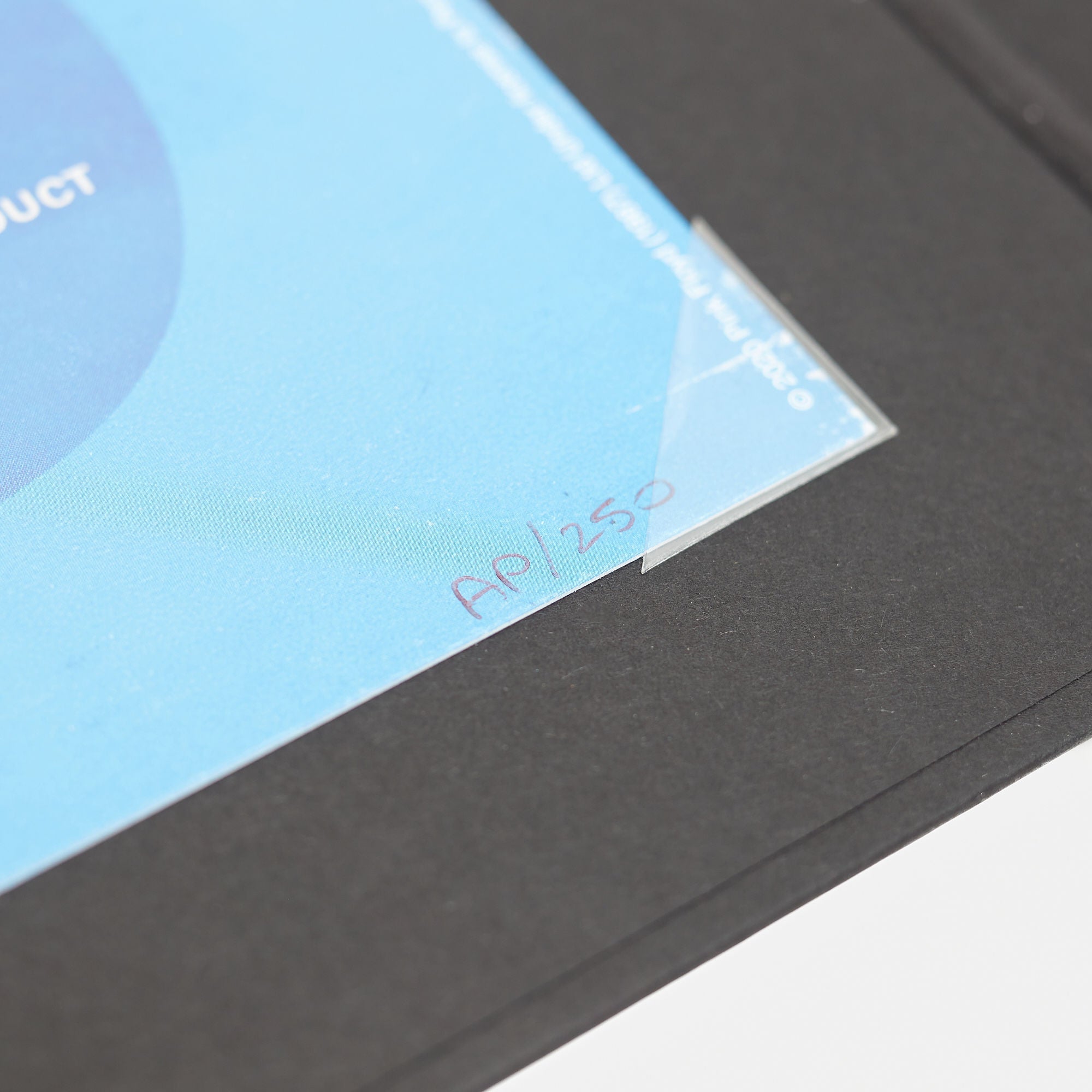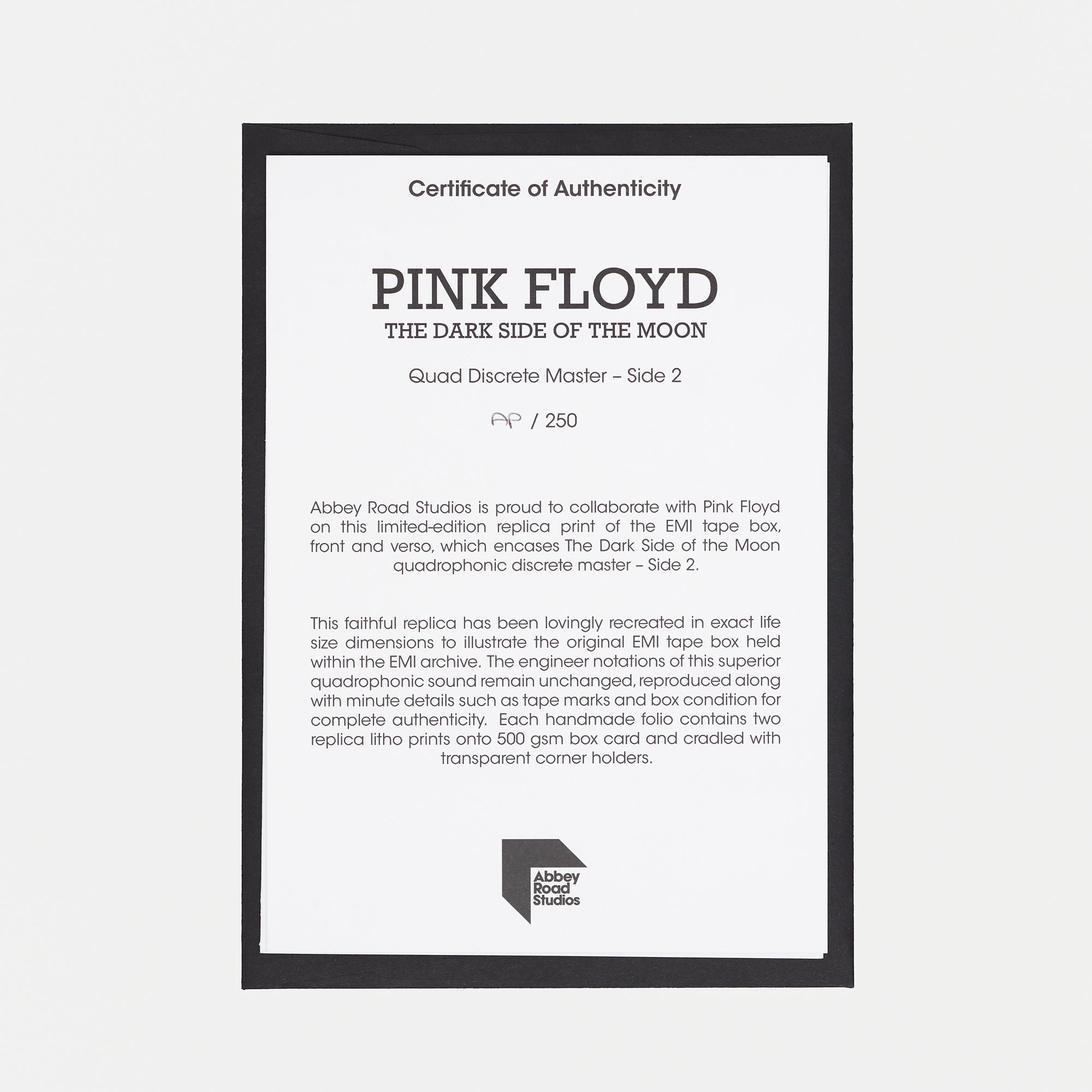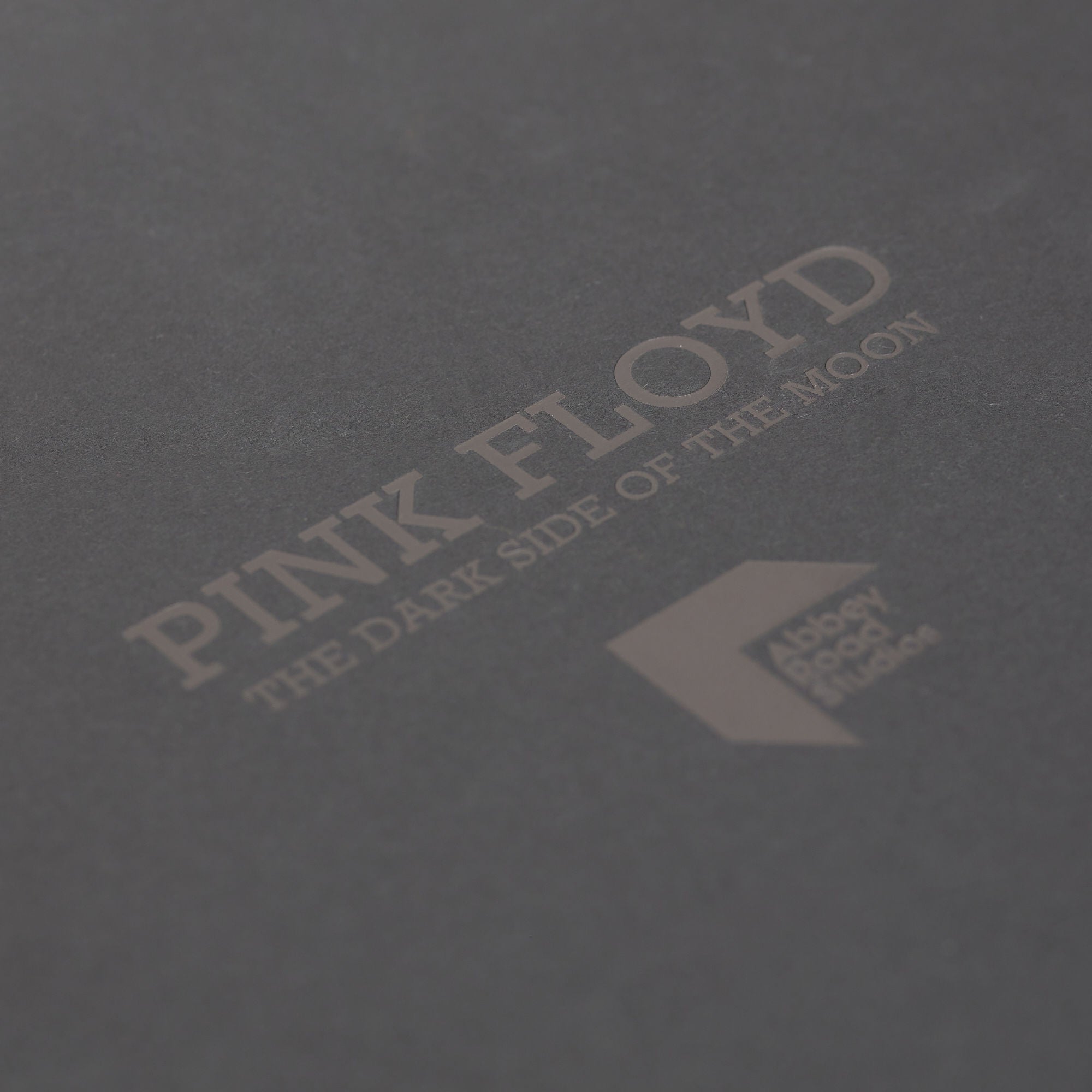 Pink Floyd The Dark Side of the Moon EMI Tape Box Folio - Side Two
Formats: 

Collectables
SKU:

ARS708
Description
Pink Floyd The Dark Side of the Moon EMI Tape Box Folio – Side Two is a limited edition of 250 replica prints revealing the rarely seen EMI tape box for The Dark Side of the Moon Quadraphonic discrete master, held deep within the EMI archive.

At the time that Pink Floyd recorded The Dark Side Of The Moon, Abbey Road Studios was already known for shaping the future of music technology.

Recording of the album began in May 1972 in Studio Two at EMI Studios (as Abbey Road was known). The sessions were rich in Abbey Road's legendary gear, including the iconic EMI TG12345 MK IV console - which had a compressor/limiter on every channel – the Hammond B3 organ – played through the Leslie Speaker - and microphones including the: AKG D2O, Neumann U48, Neumann U87, Neumann KM86, and the Neumann KM84. Abbey Road was to be Pink Floyd's home for 38 days over a seven-month period.

The Dark Side of the Moon emerged the following year and was released on 1 March 1973, never to achieve the coveted UK number 1 position. At the time, perhaps this multi-layered album, with its light and shade and a genre impossible to define was too esoteric, but it quickly found its way to becoming the authentic, complex and deeply personal album to fans around the world.

This unique item is an exclusive collaboration between Pink Floyd and Abbey Road Studios. Each handmade folio is numbered and includes a 500gsm box card black folder (37cm x 37cm with a 5cm lip) which encases the two replica litho prints (30cm x 30cm), recreated in exact life size dimensions and cradled with transparent corner holders. A numbered certificate of authenticity accompanies each edition.

Sound engineer notations of this superior Quadraphonic recording remain unchanged, reproduced with original details such as tape marks and box condition details for complete authenticity. Accompanying documentation reveals detailed explanations of the tape box's coded markings and a contextual history of the Quadraphonic sound process, channelled through Pink Floyd's vision at Abbey Road.

The quadraphonic discrete master details the tracks: Money, Us and Them, Any Colour You Like, Brain Damage, and Eclipse. The Client 'Harvest' refers to Harvest Records, formed in 1969 by Malcolm Jones, a trainee manager with EMI. The Harvest label was created to nurture the emerging underground rock scene and most of the signings to Harvest were British acts including Pink Floyd.
Folio Dimensions – 370mm x 370mm
Artists:

["Abbey Road Studios"]